Scholarship lifts burden from my family's shoulders
October 04, 2023
By Iunna Shegai, West Valley College Student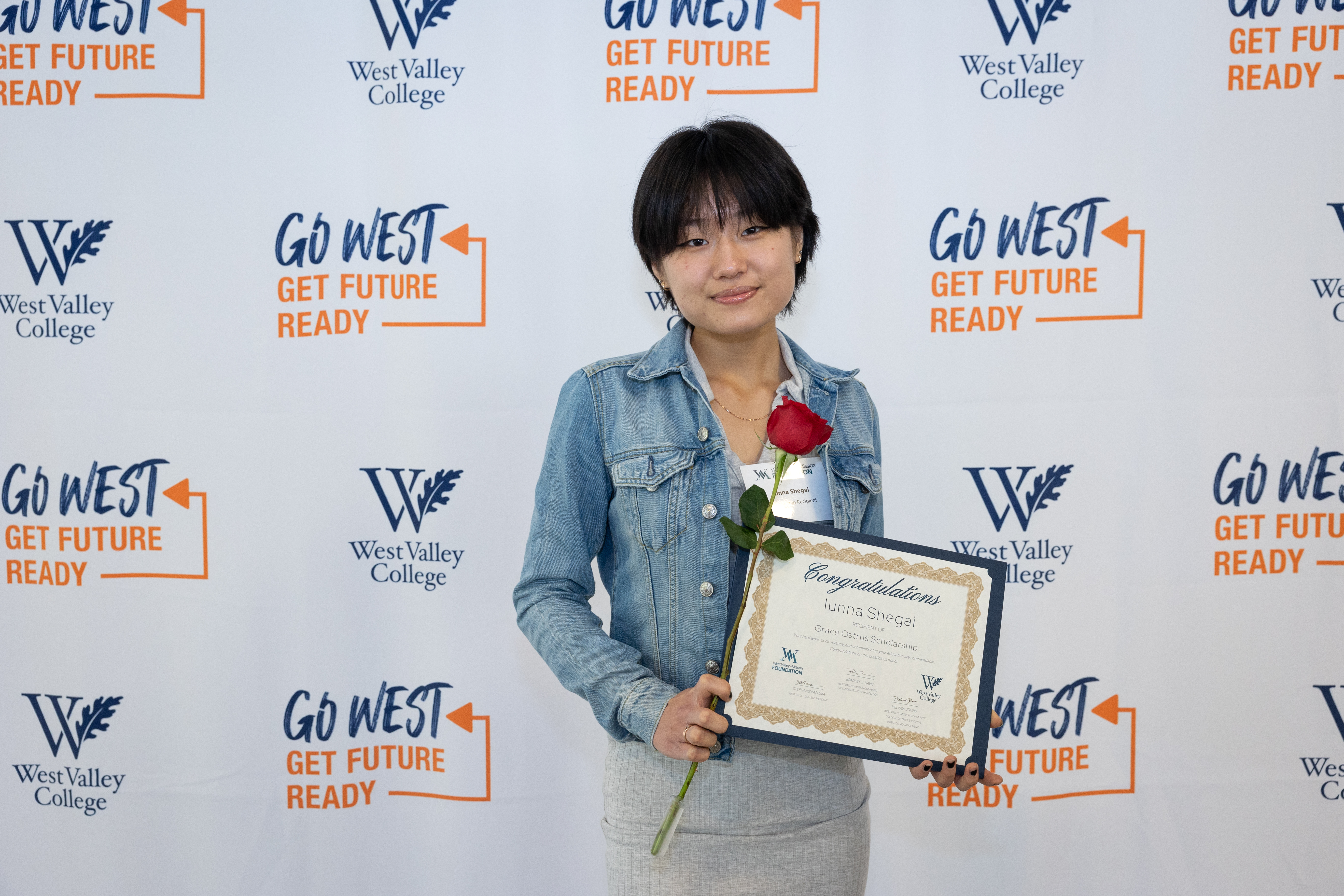 From the moment I set foot on American soil as an immigrant, working diligently for an education became my primary focus as a tribute to my parents' sacrifices. As a child, I envisioned myself attending a prestigious university in California and becoming the first in my family to secure a college degree in the United States. Higher education, however, comes at a great cost. Financial worries clouded my dreams, leading me to West Valley College - a choice I've never been more grateful for.
My journey with West Valley College began even before I officially graduated high school, thanks to the College Advantage program. It was an early taste of the opportunities and the supportive community that would soon become integral to my academic growth. Today, I am a full-time student and part of the Honors program at West Valley College, preparing for my transfer to UCI, UCLA, or UC Davis for the fall of 2024. While Psychology is my primary major, I am aiming to accumulate seven more associate degrees in the fascinating field of social science. My passion lies in understanding people – from the intricate workings of the human mind to the intricate threads of human relationships. West Valley College, with its outstanding social sciences department and the steadfast support of the counseling services, has been the cornerstone of my academic journey.
In addition to my academic pursuits, I am currently working as a student assistant to the Advancement office team at the college itself. It's a privilege to work alongside the dedicated staff of the West Valley-Mission Foundation, where I've had the opportunity to gain valuable insights into the scholarship process and donor communications. West Valley College doesn't just offer an education; it opens doors to countless opportunities, including a plethora of scholarships. In the 2022-2023 academic year, I applied for and was fortunate enough to be awarded the Grace Ostrus scholarship.
Winning this scholarship was akin to lifting a burden from my family's shoulders. Money had always been our biggest concern ever since we first immigrated, and the scholarship eased the weight of tuition, textbooks, and classroom materials at community college. It allowed me to focus on my studies, immersing myself in academics without the constant shadow of financial worries.
I extend my deepest appreciation to the generous donors of West Valley College and the West Valley-Mission Foundation for their unwavering support. Their dedication to funding and overseeing the college's scholarship program has not only empowered me but also countless other students to aim higher and embrace the full spectrum of the choices that higher education has to offer. In a world filled with challenges, West Valley College and the Grace Ostrus scholarship have played a crucial role in bringing me closer to turning my dreams into reality. With each day, I inch closer to becoming the first in my family to attain a college education in the United States, and it's a journey I undertake with boundless gratitude and determination.