Dr. Jennifer Taylor-Mendoza Named New West Valley College President
July 31, 2023
By Melissa Johns, Executive Director
Tags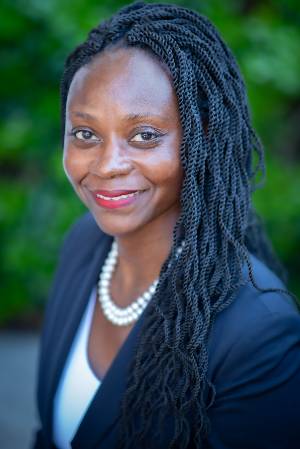 On August 24, 2023, Jennifer Taylor-Mendoza, Ph.D. will become the 13th President at West Valley College.
Dr. Taylor-Mendoza's appointment at the July meeting of the West Valley-Mission Community College District Board of Trustees finalized the nation-wide search for West Valley College's new leader. "We are proud to welcome Dr. Jennifer Taylor-Mendoza as the thirteenth president for West Valley College and to work in supporting her to best serve our students," said Board President Adrienne Grey. "After an extensive nation-wide search process, we are confident in the decision made by the college search committee and look forward to what lies ahead for the college under her leadership."
Dr. Taylor-Mendoza currently serves as the President of the College of San Mateo and has been in role since July 2021. A proud community college alumna, President Taylor-Mendoza holds a B.A. in Psychology, from California State University, Los Angeles, an M.S. in Counseling, California State University, Northridge, and a Ph.D. in Education from Claremont Graduate University.
"Even with a large pool of diverse and highly qualified applicants, Dr. Taylor-Mendoza stood out as the clear choice. Her experience, natural ability to lead, and the innate passion she has for service and education distinguished her as the right candidate to lead the College," says West Valley-Mission Community College District Chancellor Bradley Davis.
Dr. Taylor-Mendoza has over twenty years of experience in the California Community College system, serving in a variety of roles including vice president of instruction, dean of academic support and learning technologies, director, tenured faculty member, and classified professional. She is co-author of Minding the Obligation Gap in Community Colleges: Theory and Practice in Achieving Educational Equity. President Taylor-Mendoza is also an Aspen Institute Presidential Fellow.
"I am honored to work alongside West Valley College's talented students, faculty, classified professionals, administrators, and community partners to continue the college's rich history of academic excellence," said Dr. Taylor-Mendoza. "West Valley College is the destination for upward economic mobility for generations of Santa Clara County residents. I pay tribute to the great work of my predecessors by continuing to focus on strategic planning, policy reform, and professional development to enhance student access and achievement. Leadership matters, and I realize my role during this pivotal time in our nation as we work towards a more just society for our communities, no matter the political winds. I am excited to work collectively with the Chancellor and Board of Trustees to move the district forward as we continue the great work in considering new directions, innovations, and opportunities."
In addition to her role as President, Dr. Taylor-Mendoza currently serves on a variety of councils and boards in San Mateo Counting, including serving the Cabrillo Education Foundation, California Community College Athletic Association, Castilleja School, Half Moon Bay's Coast Pride, and HIP (Human Investment Project) Housing. She is also an Umoja Community Education Foundation legacy founder and former director of their board.
We at the West Valley-Mission Foundation look forward to introducing Dr. Taylor-Mendoza to the college's many generous supporters in the months ahead.