Meet Stephanas: The First-Generation College Student Leading the Way in Environmental Sustainability
April 19, 2023
By Nicole Aguinaldo, Program Director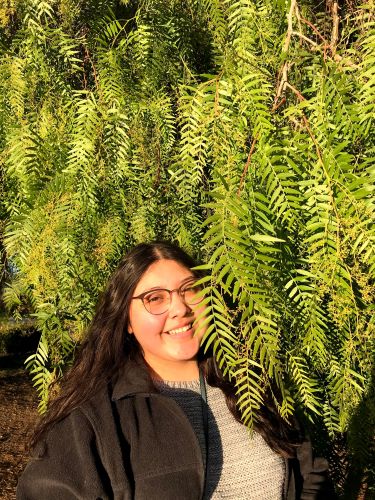 Stephanas is a true inspiration to anyone who is passionate about making a difference in their community. As a first-generation college student, she has already accomplished so much, but her dedication to promoting environmental sustainability is what sets her apart.
Stephanas' journey to environmental studies
Growing up in California, Stephanas was taught to respect and care for the natural world around her. Her love for the environment only grew stronger as she got older, and she eventually joined the Santa Clara Youth Valley Climate Change Action Plan, where she worked with other students to create plans for a cleaner future. Her commitment to sustainability led her to study environmental studies at Mission College and plans transfer to CSU Monterey Bay this fall.
Creating change in the community
But Stephanas isn't content with just educating people about sustainability; she wants to create change within her community. She is an active member of the Sustainability Committee at Mission College and has been working hard to bring about sustainable changes on campus. Through subcommittees focused on gardening, biking, and recycling, Stephanas and her team are making great progress towards creating a more environmentally conscious campus community. "The Sustainability Committee has big goals that are similar to the goals I want to achieve. There is a large group on campus of faculty and staff that wants to help achieve those goals within the West Valley-Mission District. It's amazing knowing that I'm not the only one out there that wants to help create a much more sustainable future," she explained.
An inspiring dream of a sustainable future
Stephanas' dream of creating her own farm and outdoor classroom is truly inspiring. She wants to provide education about sustainability in a way that is accessible to everyone, not just students. Visitors to her farm would be able to see sustainable practices in action and learn about the importance of sustainability in their daily lives. Her big plan of creating her own farm and outdoor classroom is a wonderful way to educate people about sustainability and help them make changes in their own lives. "If we don't take action saving our planet now, everything will be gone within a matter of years, and it will no longer be relevant," explained Stephanas. "It's something that must be taught through knowledge first and education," she said.
Stephanas' dedication and passion for environmental sustainability should serve as an inspiration to us all. With more individuals like her, we can create a cleaner and more sustainable future for generations to come. So, let's take inspiration from her passion and drive, and join together to make a positive impact on our world.