Silicon Valley Power commits $125,000 to launch new sustainability scholarship
April 07, 2023
By Melissa Johns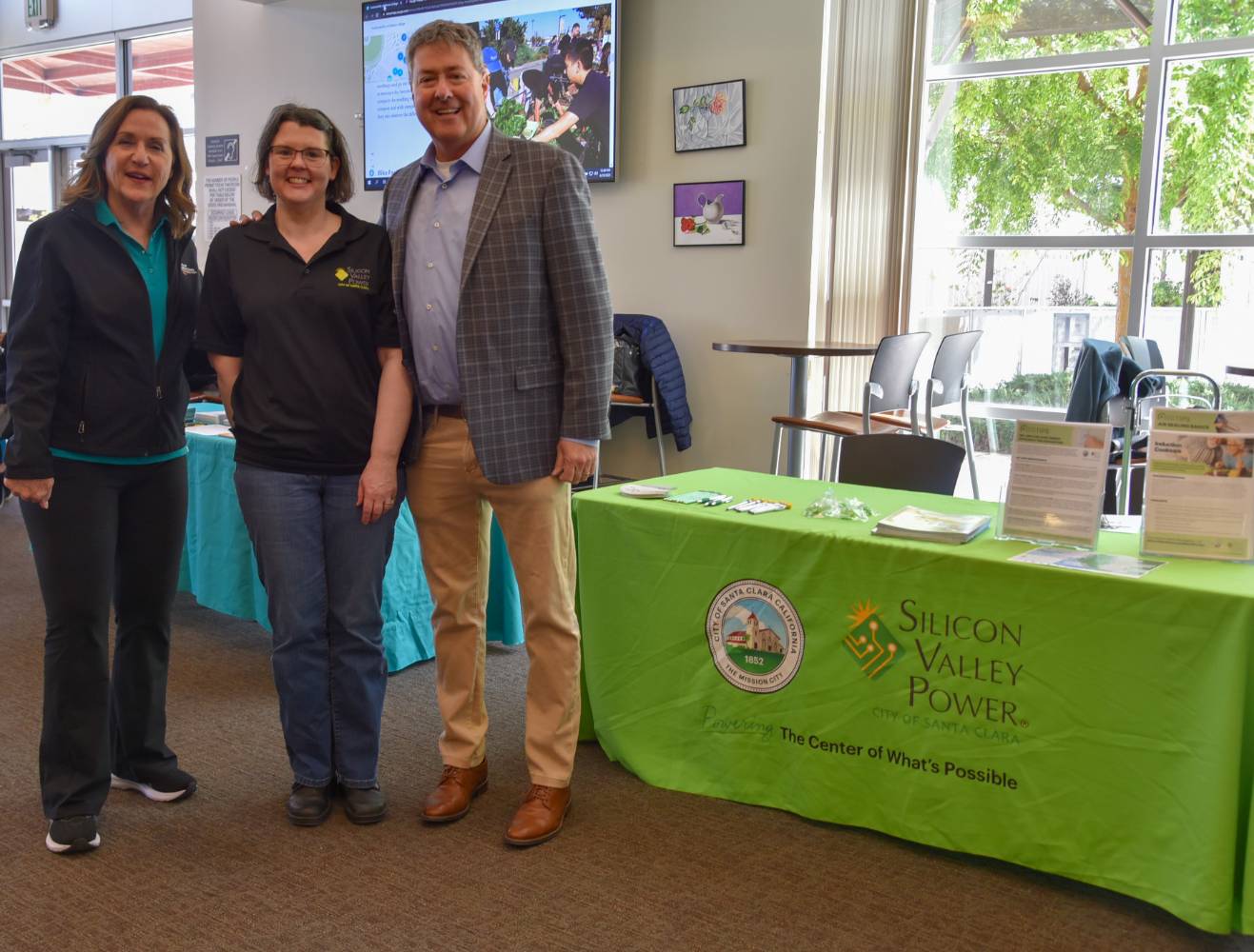 We are thrilled to announce a new scholarship fund created by Silicon Valley Power to award scholarships to Mission College students who have a demonstrated interest in environmental sustainability.
The innovative, five-year program will be funded by a $125,000 grant from Silicon Valley Power, the City of Santa Clara's not-for-profit municipal electric utility. Beginning in Spring 2023, Mission College who intend to pursue careers in sustainability or clean energy, and who show strong leadership potential and commitment to climate goals, are encouraged to apply for a chance to win scholarships of up to $2,500 each.
The goal of the Silicon Valley Power Sustainability Award is to serve as a catalyst for an education and green workforce pipeline of diverse talent and leadership in sustainability and clean energy sectors.
"Investing in a green jobs workforce pipeline is critical to achieving Silicon Valley Power's vision to innovate creative energy solutions for a resilient and sustainable community," said SVP's chief electric utility officer, Manuel Pineda. "It is also vital to meet the City of Santa Clara's climate goals."
The program was developed in collaboration with the Mission College Sustainability Committee, a group of faculty, staff, students, and community members who are committed to helping Mission develop a green identity by engaging in outreach and advocacy that is both student and community focused.
Mission College is located within SVP's service territory creating a clear foundation for the development of a multi-year collaboration as both organizations commit to climate change mitigation and investing in diversity, equity and inclusion.
About Silicon Valley Power
Silicon Valley Power is the not-for-profit electric municipal utility of Santa Clara, CA, serving residents and businesses for over 125 years. SVP provides power to over 57,000 customers, at rates 25 to 53 percent below neighboring communities. SVP is the only full service, vertically integrated publicly owned utility in Silicon Valley owning generation, transmission and distribution assets. See more at: www.siliconvalleypower.com.