Cordero Family Scholarship Endowment Aligns with Family's Motto
March 21, 2023
By Melissa Johns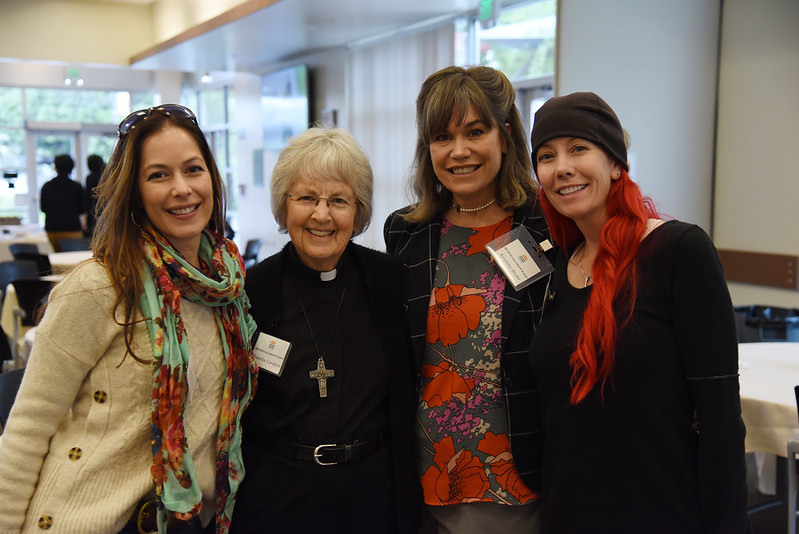 "Never stop learning." - Juanita Cordero
To the Cordero family, education has always been the key to personal and career success. In 2015, the family established the Don & Juanita Cordero and Family Scholarship Endowment, creating a yearly scholarship opportunity to any Mission College student who is pursuing a degree in nursing, science, or education. We caught up with family matriarch, Juanita Cordero, to learn more about how this scholarship represents her family's values and interests.
With so many ways to support college students in Silicon Valley, why did your family choose to endow a scholarship program at Mission College?
My husband, Don, and I were both educators at Mission and West Valley Community Colleges and we loved our time there. I taught nursing for twenty years at Mission and Don served as an educator in the counseling and education programs. Don was passionate about his work and was even voted "Teacher of the Year" in 2005 by his students! The students we taught at Mission were especially gratifying to work with because many were working multiple jobs to put themselves through school. When Don passed away from cancer in 2007, our family decided to create a scholarship that spoke to his and my passions and gave back to students pursuing higher education.
What does education mean to your family?
"Never stop learning" has always been our family's motto. Our five children, all adults with their own families, have gone on to develop wonderful careers. Today, they are making a difference as an engineer, a nurse, a physical therapist, a physician's assistant, and a U.S. mail carrier. They support our scholarship and find meaning in giving back to other students. Our scholarship mirrors our interests as it is open to Mission College students in good academic standing who are seeking a major in the field of science, nursing, or education.
How do you spend your time these days?
In 2006, after receiving a Doctorate in Theology, I was ordained as the first female Roman Catholic Priest in California's history. Today, I serve as Pastor of the Magdala Catholic Community where I support community members in their personal and spiritual journeys as well as those interested in pursuing a career in the priesthood. Believe it or not, at the age of 81, I'm still taking classes because I never tire of learning.
The Legacy of Family Patriarch Don

Cordero

Don completed a bachelor's degree with a double major in physics and philosophy. Always a curious mind, Don later took graduate classes in astronomy and physics then proceeded to earn a master's in counseling. Don was also a Jesuit priest who served the order until 1970.

In 1974, Don was hired by West Valley College as a counselor, and in 1978, he transferred to the district's "new" Mission College where he developed counseling and education programs for a diverse student population. He was well liked and respected by his students and peers alike. He was president of the Academic Senate and later ran for office securing a seat on the governing board for the West Valley-Mission Community College District, a position he respectively held until a mighty health challenge got in the way.